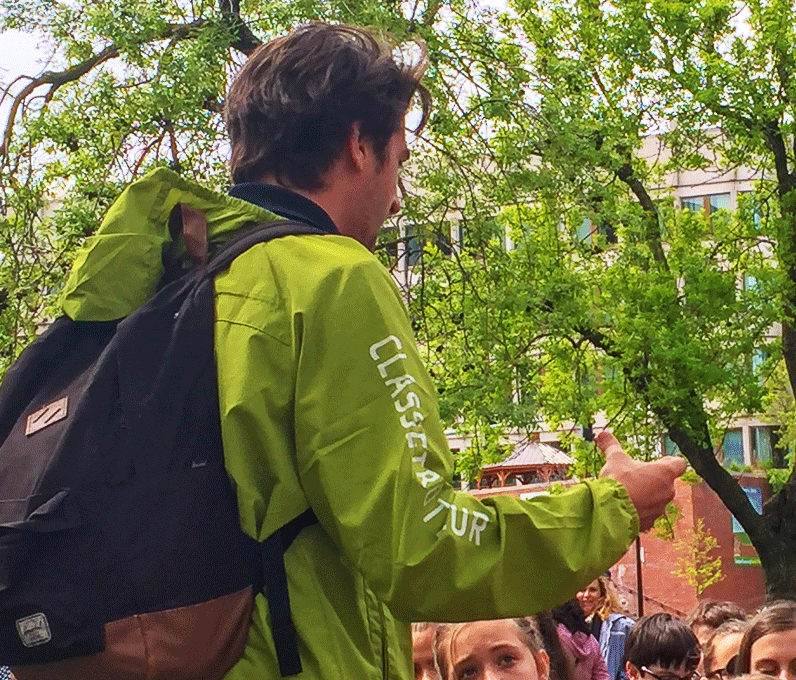 ClasseTrotteur plans quality educational tours that are easy to organize and provides affordable rates for students and their families.
We are a tour operator with all the necessary permits and also hold a travel agent permit from the "Office de la protection du consommateur" (Consumer Protection Office).
Our goal is to take the classroom out of school and extend the learning experience while discovering beautiful cities! We will always propose options to enhance the educational aspect of your trip and favor guided tours over shopping expeditions.
Each tour can be tailored to meet the needs of your group. We can therefore offer a quality educational tour of New York and also build a rewards program for students at the end of a busy school year.
ClasseTrotteur is your advisor, your partner and your first choice in quality educational travel that will create positive and lasting memories for your students.
WHY YOU SHOULD TRAVEL WITH US ?
We are a student tour specialist, with more than 25 years experience serving schools in Quebec, both from the private and public sectors.
Our main destinations are New York, Boston, Toronto, Washington, Chicago, California, Europe, Western Canada, Québec city, Ottawa, Montreal and Florida.
We make it simple for you to plan a tour with a fast and effective service.
We are a small company, very attentive to our clients and quick to adapt to organiser's needs.
We are flexible and understanding, with values similar to yours!
Our packages are not ready-made, they are developed after discussions between our advisor and your organizer.
We are open to hearing your ideas, crazy as they might be.  Talk to us, we can work together to turn your project into successful trip!
You had a different destination in mind?   We want to hear about it.  We are curious and adventurous!
Our team is tuned in to your needs and we appreciate all the effort you put into organizing the trip.
ClasseTrotteur will lend a friendly ear when you call. We have the utmost respect for the work you do!
You can come to us with any question you might have, to express any doubt, to seek advice.  We will always respond promptly.
Your group will be accompanied by university students who have chosen to work with students from elementary and high school levels.  They love to spend time with teenagers and help them discover fantastic places like New York, Boston, Washington and Toronto!
Most of our guides went on similar trips when they attended high school and they know the importance of their role as group leaders.
They will be responsible for leading the group from one activity to the next. They will give clear and precise instructions when students are given periods of free time to ensure that they are always in a safe environment and they can also suggest restaurants or quality services.
They will share a lot of knowledge and information that will supplement what the students learn in class.
They will want the students to enjoy themselves and create lasting memories !
All our guides go through a 12-hour training program plus on-site training at the destinations they are assigned to.
All our GuideTrotteurs have a cell phone working in the visited country and are reachable 24/7.
ClasseTrotteur strives to ensure the safety and well-being of young travelers
As parents we understand that safety should always be at the top of the list for our guides, our suppliers and our team.   This is why several measures are put in place to ensure that your children are well supervised.  Here are some of those measures:
an emergency hotline available 24/7
criminal background checks of our guides;
clear and precise security instructions;
emergency contact information bracelets.