This program is a sample of what we can do. But there is so much more options or choices available to your group! Let us know what you are looking for and we'll prepare an itinerary just for your tour.
---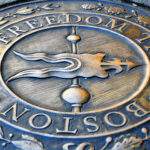 Day 1
Upon arrival in Boston, explore an amazing aquarium where you'll see a Caribbean coral reef!
Jump in the 18th century on guided tour of the Freedom trail, where you'll learn all the events leading to the American revolution.
Discover the Boston Common and the Public Garden, two parks at the heart of beantown.
Spend the evening at Faneuil Hall marketplace and enjoy a dinner in Quincy Market.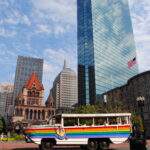 Day 2
Hop on a second world war amphibian vehicule and enjoy a very special city tour on the streets of Boston and in the cold water of the Charles river.
Test your scientific knowledge with a visit of on of the greatest museum dedicated to science and technology.
In the evening, why not enjoy a show like Blue Man Group, are Shear Madness ? You prefer a professionnal sport ? Well go chear for the Red Sox, the Celtics or the Bruins ?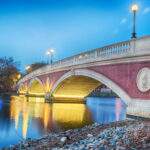 Day 3

See Boston from an observatory, and see the whole region from a very special point of vue !
This city has many colleges and universities. Why not take a guided tour of the most prestigious one and then spend some free time in Harvard square ?