This program is a sample of what we can do. But there is so much more options or choices available to your group! Let us know what you are looking for and we'll prepare an itinerary just for your tour.
---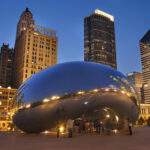 Day 1/2
Departure late in the day for Chicago with your motorcoach and two drivers.
Arrival early in the morning in Chicago. Perfect time to take a picture of Soldier's Field, home to the chicago Bears of the NFL.
After 16 hours in your motorcoach, we suggest a nice walk in in Grant and Millenium Parks.
The Windy city offers a lot of great museums and attractions and this afternoon we suggest a self guided tour of the art Institute, host of one of the most important art collection in America.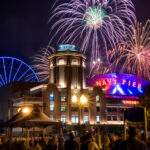 Day 3
Gangsters, Al Capone, bank robbers, mobsters… take a city tour with a comedian that will discuss Chicago's prohibition era.
Don't miss the coal mine, the german submarine and Apollo 8 that you'll find in the Western's hemisphere biggest museum of science !
Take a picture of Wrigley Field, the mythical baseball stadium home of the Chicago Cubs. Why not enjoy a game ?
Spend a memorable night on the Navy Pier and maybe ride it's Centennial Wheel, an iconic part of the Chicago skyline and a treasured piece of the city's cultural history.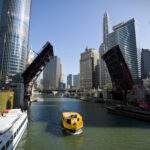 Day 4/5
Will you be brave enough to take place in a glass box leaning 1353 feet from the ground ? That's what we suggest while being in the Willis tower observatory !
Explore the Loop and the Magificent mile, two areas of downtown full of beautiful buildings, attractions and commercial districts.
Take a 90-minute cruise on the Chicago river and in Michigan Lake.
Head back home with full of unforgettable memories !