This program is a sample of what we can do. But there is so much more options or choices available to your group! Let us know what you are looking for and we'll prepare an itinerary just for your tour.
---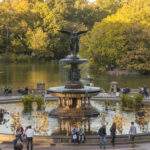 Day 1
Upon arrival, take a stroll in majestic Central park where you'll see Strawberry Fields, Bethesda fountain, the Mall, the Pond, and many other parts of the famous green space.
Be amazed by the Fifth avenue and the flagship stores of the most prestigious brands in fashion!
Have dinner in a typical New York pub and head back to your NJ hotel. (downtown options available)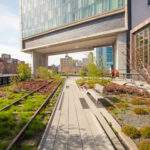 Day 2
City tour that will take you into many unique districts on Manhattan, like Harlem, Upper West Side, Midtown, the Garment district, Hells kitchen and many more !
Have lunch in the Chelsea market area and then enjoy a different point of vue of New York from the 1,6 km of the High Line park, build on a historic freight rail line elevated abobe the streets on Manhattan's west side.
In the afternoon you could discover 34th Street and see Madison Square Garden, the Empire State Building and Macy's. Or you could have a guided tour of the UNited Nations Headquarters. Or why not a world class museum like the MET or the Amrican museum of Natural History ?
And have you thought of the USS Intrepid Sea and Air museum, actually a legendary aircraft carrier ?
In the evening, New York as a lot to offer. But why not a Musical on Broadway ? You can choose between Aladdin, Chicago, Phantom of the Opera, Cats, Wicked, School of Rock and Lion King amongts many others…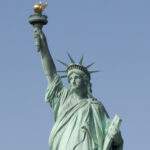 Day 3
See New York while cruising the Hudson river, seeing the Statue of Liberty from very close, and then sailing the East river under famous Brooklyn bridge !
After a guided tour of the Financial district to see Wall street, Trinity Church, Charging Bull and Bolwing green, we should visit the 9/11 Memorial and pay respect to the 3000+ victims of the September 2001 terrorist attack on the World Trade center.
After lunch, have a last look at Manhattan from atop the One World Trade Observatory, the latest of the three observatories available in New York, the others being the Empire State Building and the Top of the Rock at Rockefeller center.