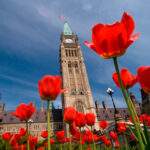 Ottawa
Democratic center of our country, Ottawa includes several visits that will meet all your goals. In addition to the museums and attractions of great quality, the National Capital also allows you to visit the Canadian Parliament and the Supreme Court of Canada, two pillars of our democracy. Perfect destination for immersion classes.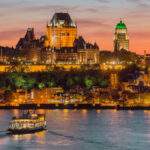 Quebec city
Cradle of our collective history, Quebec City allows us to trace our origins, discuss the historical events that took place there and how they impact our daily lives. The old city is a destination that also offers a fine range of museums and attractions to create a memorable trip!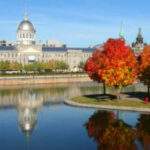 Montreal
The largest French-speaking city in North America is a mosaic of all the cultures which have chosen Quebec to settle and make their new homeland. Discover these cultures that enrich Montreal and add visits to the magnificent attractions of the city. The streets of Montreal hold memorable surprises for your students!