This program is a sample of what we can do. But there is so much more options or choices available to your group! Let us know what you are looking for and we'll prepare an itinerary just for your tour.
---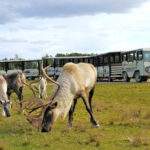 Day 1
Self guided tour of the "Zoo sauvage de St-Félicien", dedicated to wildlife conservation of the boreal climate.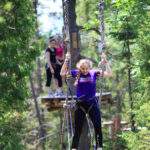 Day 2
Will you be brave enough to cross the 73 aerial bridges of Fjord en arbres!
After a very good traditional dinner, take a guided tour of the farm and attend to domestic and wild animals.
End this beautiful day with a camp fire !

Day 3
What a better way to end this tour than with a Whale watching cruise !