This program is a sample of what we can do. But there is so much more options or choices available to your group! Let us know what you are looking for and we'll prepare an itinerary just for your tour.
---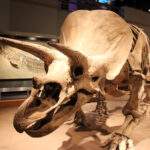 Calgary
Upon arrival, tour and sighseeing in downtown Calgary. Then observe the city from it's higher summit !
Dinner and exploration in the historical district.
Day-trip to Drumheller and visit of the amazing Royal Tyrrel museum. You will see more than 40 full dinosaur skeletons including one of a T-Rex!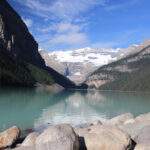 Banff
In addition to spending time in the beautiful village of Banff, the group will stop to take great pictures of the famous emerald water of Lake Louise and take a stroll in nearby pedestrian trails.
The group will then ride the Bow Valley Parkway and stop at Johnston Canyon. The students will discover the beauty and forces of nature while walking it's trails.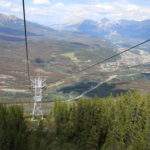 Jasper
The students will commune with nature. They will hike in less known parks and have a group pic-nic.
In the afternoon, they will climb the Whistler Summit with the SkyTram and enjoy the view at an altitude of 2300 meters.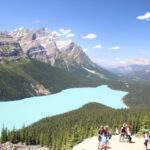 Glaciers
On the way to British-Columbia, you will ride the Icefield Parkway that travels through the Rockies and many glaciers.
We will stop at the most commonly known, the Columbia Icefield where students will see evidence of the global warming. Stops will also be made to see Peyto Lake and Emerald Lake.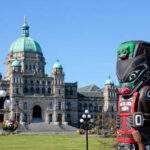 Vancouver
So much to see and do in Vancouver! You must visit Stanley Park and maybe the aquarium located in the green space. You have to test yourself on the Capilano bridge and maybe climb Grouse Mountain ?
You have to explore Gastown, Chinatown, the stadium district, the commercial Robson and Granville streets, and why not go to Granville Island in a Tug Boat ?
You must also visit BC's capital, Victoria. Located south of Vancouver Island, the charming town showns off it's victorian architecture and some unique visits like the Craigdarrock Castle and Butchart Gardens.